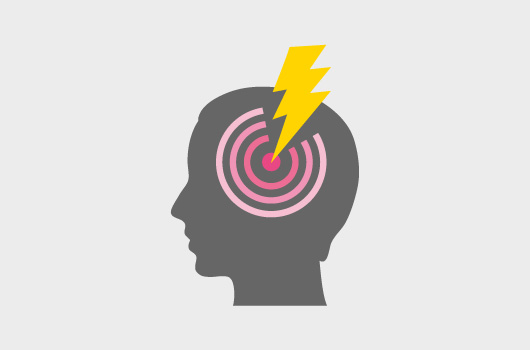 Contact Number
+30 210 6184195
Innovative Headache Τherapies
How to get permanent relief from chronic persistent headache?
Chronic cephalalgia (cephalalgia is the medical term for headache) and migraines affect about 12% of the overall population. An important sub-group of these patients experience pain resulting from entrapment-compression of specific nerves.
Until recently, chronic headaches' treatment options available in our country included various medications, relaxation techniques, acupuncture, and homeopathy. However, these treatment options do not deliver high long-term success rates.
Our surgical team can achieve decompression of the nerve respon- sible for the headache through microsurgery (using an operating microscope) and deliver excellent results with complete or signifi- cant relief of the symptoms in selected patients.
It should be pointed out that headache surgical management is offered only in very few medical centers outside the USA.
Candidates for headache surgery
The indicated candidates are those suffering from drug-resistant chronic pain for at least 6 months. Commonly, they have tried at least one complementary therapy, such as biofeedback, relaxation techniques or other alternative treatments, such as acupuncture. It should be particu- larly emphasized that indication for surgery applies exclusively to people who cannot find some form of relief using the conservative treatments stated above.
Thorough clinical examination and investigation by a specialized and highly trained neurosurgeon or neurologist can help indentify pain distribution and trigger points, localize the pain-producing nerve and thus establish the indication for surgery.
Why you should trust us
We apply international healthcare standards, following the strict guide- lines and recommendations set by the American Headache Society and utilizing the experience gained in the USA.
Our team consists of surgeons who were trained in the USA and have acquired extensive experience in the field of pain surgical management.
Treatment
According to pain distribution, we intervene either on the area above the eyebrows (supraorbital and supratrochlear nerves) or in the temple (zygomaticotemporal nerve) or in the back of the head (occipital nerve) or in other rarer trigger points.
These nerve branches mainly have a sensory function; therefore, surgery does not cause a functional problem.
The primary goal set by our team is to offer the greatest relief possible to our patients, inspired by the positive impact that this will have in their personal, social and professional life.