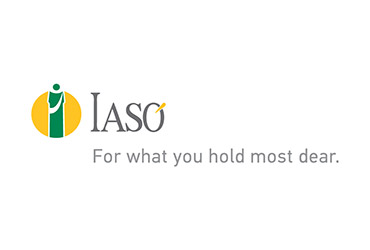 Aptima HPV test: IASO offers the most reliable cervical cancer screening test
On the occasion of the European Cervical Cancer Prevention Week, IASO is hosting a scientific meeting on "Aptima mRNA HPV Test: The New Gold Standard. The value of the Test in Cervical Pathology. Screening and Triage" at the IASO Events Hall in Marousi on Thursday 30 January 2020 at 12:00. The meeting aims to raise awareness among IASO obstetricians / gynecologists on cervical pathology and the Aptima HPV test.
This test can detect oncogenic types of HPV considered responsible for the development of cervical cancer. A simple sample, such as the one collected for a Pap test, is enough for women to find out easily, quickly and painlessly not only whether they have been infected by HPV, but also whether the virus is in the active infection phase and they may run the risk of developing precancerous lesions or even cancer in the future. If the Aptima HPV test is negative, on the other hand, a woman can rest assured that she is not at risk and does not have to undergo treatments that may cause serious obstetrical complications in the future, such as preterm birth.
The value of this test has led many countries, such as Germany, France, Italy, Spain, Portugal and Great Britain, to use it as the only screening test for women, especially those over 30 years of age.
IASO is the only hospital in Greece to offer the Aptima HPV test to women.
For more news-related information: Nancy Christopoulou, Commercial Division of the IASO Group, Tel.: +30 210 6383917, Email: This email address is being protected from spambots. You need JavaScript enabled to view it.