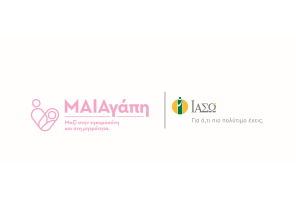 IASO is breaking new ground yet again, organizing After-Birth classes for new mothers. The motherhood experience is unique at IASO. Through the ''Midwife's love'' program, we are standing by mothers, from the time they fall pregnant to the time they return home with their baby. ''Midwife's love'' is our mentality; it's a mother's experience with IASO, which keeps getting richer.
From the comfort and safety of their homes, new mothers can participate in online seminars by experienced IASO midwives. The seminars aim to provide valuable advice and resolve any concerns in the postnatal period. They cover a comprehensive range of topics:
Postpartum period: definition, duration, personal care and attention
Breastfeeding: myths and reality, tips and advice
Exercise and nutrition for new mothers
Newborn care
The role of the father
FAQs
IASO has vast experience in maternity issues, being the largest Maternity and Gynecology Hospital in Greece.
To register for the classes, call on +30 2106184155, Monday to Friday, 08:00-15:00.
For further information: Nancy Christopoulou, IASO Group Commercial Division, Tel.: (+30) 210 6383917, Email: nchristopoulou@iaso.gr